Rise above the noise with Rise Above Social Strategies
Social media has become a dominant force in business and advocacy, making an integrated social strategy essential for the success of your business goals or nonprofit mission. Yet, with so much digital information in our lives, it is challenging for businesses and nonprofits to rise above the noise and make meaningful connections with supporters, clients, and customers.
The internet has made us more anonymous, yet as humans we still hunger for personal connections with people and businesses that add value to our lives.  Rising above the noise requires more than the right keywords; it requires a strategic plan to make your business fundamentally social. 
Contact
For more information about how to partner with Rise Above Social Strategies, or for a proposal custom-built for your business, contact Lauren at Lauren@RiseAboveSocial.com.
contact
MY TWEETS

Friday, October 21st, 2016 at 12:27am
Advocacy and free speech go hand in hand. @facebook censors and discriminates. It's time to #EndTheSocialCannaBan https://t.co/zXsa9D7E9T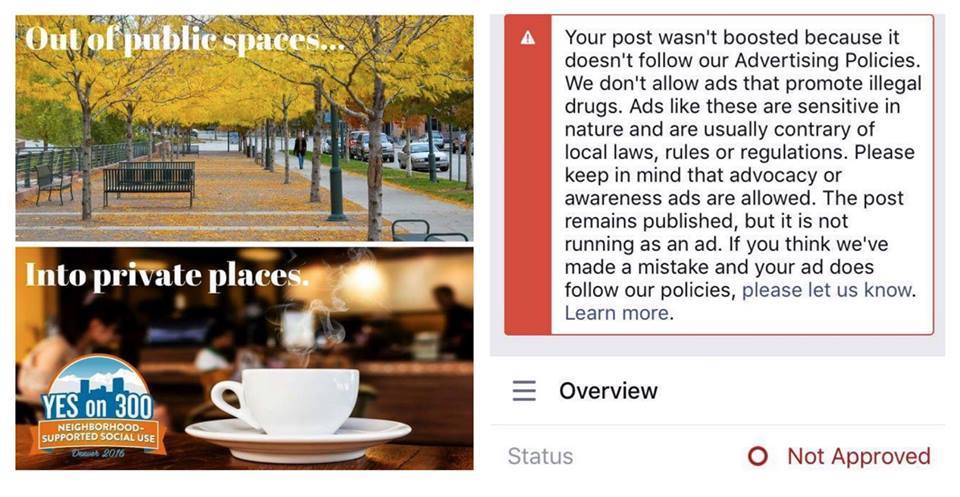 Thursday, October 20th, 2016 at 10:37am
RT @Marijuanomics: That time @facebook blocks promotion for your #cannabis and #cancer post, oh and all your other promotions. #Shame #Endt…

Thursday, October 20th, 2016 at 10:36am
RT @drmicheleross: Next month we vote. Today, we advocate. Unless we're censored. #EndTheSocialCannaBan https://t.co/YhSRRplCpk #cannabis #…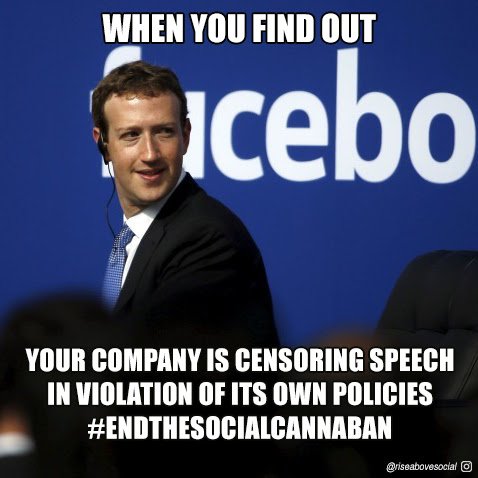 FACEBOOK
Rise Above Social Strategies
Thursday, October 20th, 2016 at 2:41am
Lenny West
The "experiment of prohibition" has proven to be untenable and counter-productive... We are now returning to an appropriate reasonableness concerning this "Blessed Herb", and moving into our 'well-being' future... The days of Hearst, Anslinger, and Nixonian-type propaganda strategies has ran its course... Most people know better, now... Why would FB consciously remain such a dinosaur on this burgeoning industry...??? Hey Mark! Is Big Pharma sliding you some lucre under-the-table...??? (Not that you should need their lucre)...
Morris Beegle
I've been banned for advocating industrial hemp. Been over a year and I still can't get it reversed. I found a workaround but it doesn't change the fact I was banned for industrial hemp.
Chris Preston
Steve Sarich how many times have you been banned and steve elliot for talking about it? My other account was shut completely down.
Jeff Bremser
#MarkZuckerberg I know you read your hash tags, you need to respond to this. Don't be another #SeanParker . He is the verb, don't trump it.
Flora Farmer
Yup - we (A HEMP COMPANY!!) have also been disallowed to post ads. 🙁
Richard Rose
Even banning education on hemp at the Medicinal Hemp Association.
Che Pavlis
He wrote the CA ballot and stands to make billions when it goes commercial. .....
Jim Jensen
Happens to me often.
Daniel Knowles Sr.
Fedbook at its finest ..
Frank Stetka
The key here is post Vs ad. Facebook has to be selective about ad propaganda. Mark and his crew still have to answer to the organization which started Facebook and the interwebs. Haha yes interwebbs. Now from a private business perspective which FB appears to be; it would seem he could deny anything he does not want posted regardless of personal gain. FB has the right to be biased in this regard let alone follow guidlines of the FCC or whomever big brother steers his way. Personally I would like to see small business thrive and laws which support or do not exist against the persuit of happiness. In this vein of thought I hope that people become informed and that you are doing the good deed here. In the big picture to our eyes it is Mark's playground; so at his and his crew's or computer's discretion it is.
Josh Solo
Fight the trolls with facts #yeson64 http://hightimes.com/culture/radical-rant-top-ten-myths-about-californias-prop-64-with-footnotes